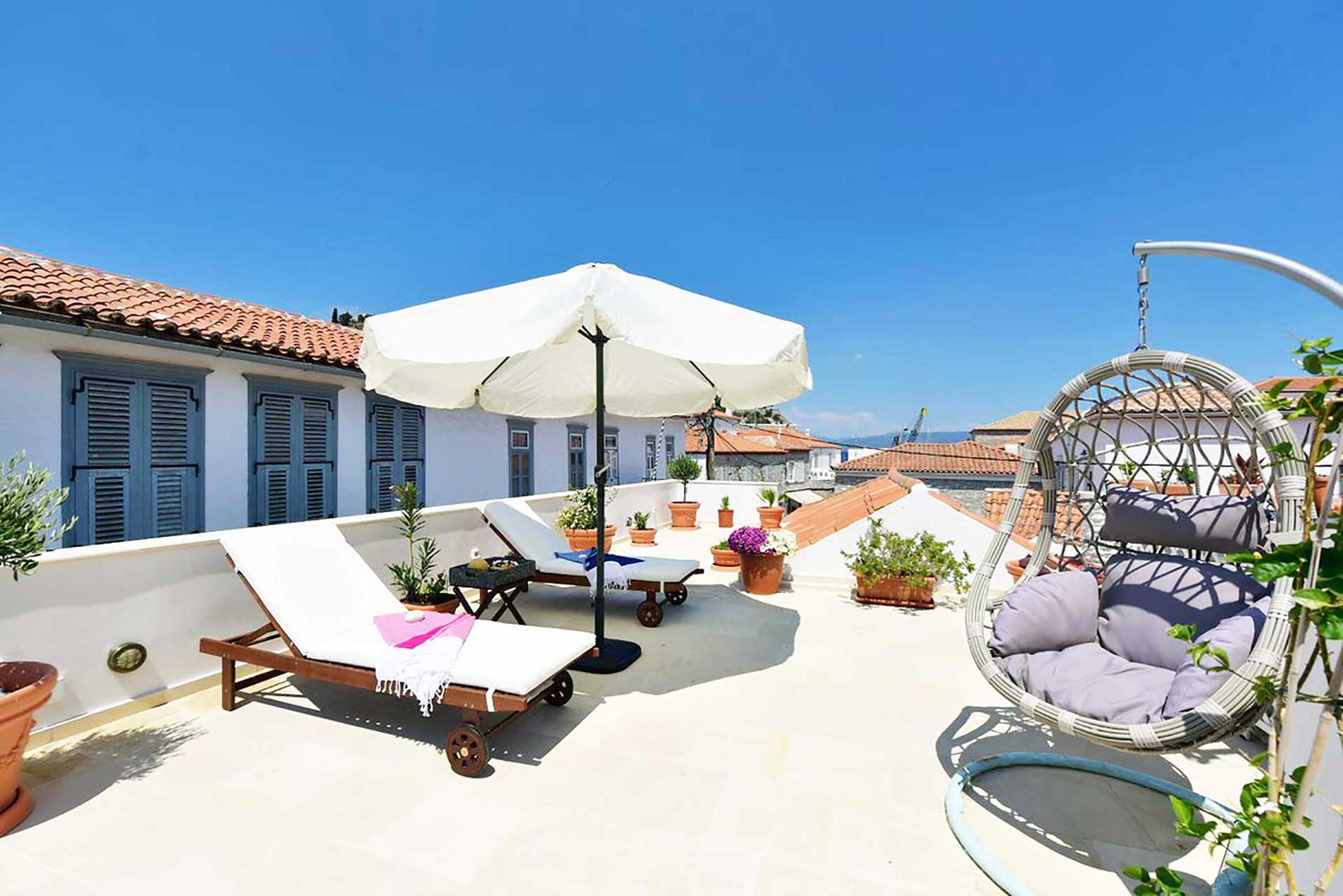 A glass of wine on the patio of our Guesthouse, at sunset is the perfect combination of calm and serenity,
that will satisfy even the most demanding.
On the roof of the Guesthouse "Agate Hydra Luxury Apartment" there is a beautiful patio with wonderful views and several potted plants. In the terrace roof there is a dining room for five people with two auxiliary low stools, two large sun loungers with umbrella and a table as well as a large relaxing rocking deck chair.
On the patio you can have your breakfast, enjoy your meals or drink your coffee, reading a beautiful book.
We offer you peace, quiet, comfort, and most of all family hospitality, which creates
the necessary mental euphoria, which you so much need on your vacation.